Prague, Czech Republic
Quick Info
Location:  Prague, Czech Republic
Dates: Spring Break 2022
Program Type:  Short-Term
Prerequisites: FIN 335, MKT 340, MGT 350, or INB 300
Estimated Program Fee:  $2,450 (will be reduced to $1,150 if we are forced to complete the program remotely without travel)
Information Sessions: Information to come.
Application: Faculty-Led Study Abroad to Czech Republic

Students are eligible for this program if they meet the following eligibility criteria:
Degree-seeking student

At least Junior standing at time of participation

Good judicial standing

3.0+ GPA at time of application

Successful completion of FIN 335, MKT 340, INB 300, or MGT 350
(Click the image to view the photo collage from the 2019 trip!)
Program Overview:
This 3-credit course gives 3rd and 4th year finance and marketing students an opportunity to complete a business consulting project for a real client in the Czech Republic.
Meet local business leaders to discuss the unique position of Prague at the Crossroads of Eastern and Western Europe.

Discuss with business and government executives the economic challenges facing Central Europe.

Tour the historic city center and cobblestone streets.

Experience rich cultural musical events in centuries-old concert halls.
Location Information:
Prague - historical pearl of Europe - is one of the most beautiful cities in the world. Textbook of architectural styles with its wealth of monuments, a city filled with music, romance and nostalgia is a modern city full of life! Since 1992 the historical core of the city covering 866 hectares has been listed in the UNESCO World Cultural and Natural Heritage.
CSB Prague Consulting Project from UNCW Cameron School of Business on Vimeo .
Key Contacts: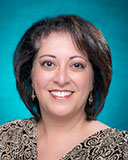 Dr. Nivine Richie
Associate Dean and Finance 
David S. Congdon Hall 1022
910.962.3606 
Email