Shanghai, China
Program Types Available:  1 Year, 1 Semester, Summer
Academic Areas: Economics, Finance, Management, Marketing, Chinese Language & Culture, and more
Location Information:
Shanghai is the largest city in the most populous country in the world. With a population of over 24 million, Shanghai is one of China's and the world's most well-known cities. Sitting along the Huangpu River, the city boasts both colonial and futuristic buildings and a stunning skyline along the waterfront. Attractions include the Oriental Pearl Tower, the Jade Buddha Temple, Yu Garden, and much more.
Founded in 1905, Fudan University is one of China's most prestigious universities. The name "Fudan" literally translates to "(heavenly light shines) day after day," indicating the inexhaustible self-reliance and industriousness that the university it dedicated to. Located in Shanghai, China, Fudan University has all the benefits of a large city while still also providing students with cultural immersion into the Chinese way of life.
Program Duration
Academic Year
Dates: late August - late June
Courses: Fudan University is home to over 70 undergraduate degree disciplines with a very wide range of courses available. Please meet with Dr. Schell to discuss options.
Application Deadline: March 1
Cost:

Tuition - This program is offered as an Exchange. Students will pay regular tuition and fees to UNCW.
Housing – Single or Double occupancy dorm room accommodation is available through Fudan University
Estimated Airfare - $1,600

For More Information: Contact Dr. Schell
One Semester
Dates:

Fall Semester: late August - late December
Spring Semester: late February - late June

Courses: Fudan University is home to over 70 undergraduate degree disciplines with a very wide range of courses available. Please meet with Dr. Schell to discuss options.
Application Deadline:

Fall Semester: March 1
Spring Semester: October 1

Cost:

Tuition - This program is offered as an Exchange. Students will pay regular tuition and fees to UNCW.
Housing – Single or Double occupancy dorm room accommodation is available through Fudan University
Estimated Airfare - $1,600

For More Information: Contact Dr. Schell
Summer
Program Overview: The Shanghai Study Abroad Program allows students to attend the International Summer Session at the prestigious Fudan University, one of the top Chinese universities. The International Summer session is comprised of 200-300 international students from all over the world. Students will receive up to 6 credit hours in business courses, Chinese language or liberal arts electives (the 2 courses are chosen by the individual student with advice from their advisor).

All courses are taught in English.

Dates: Summer Session II
Courses: INB 300, Economics/Finance courses, Chinese language & culture
For Estimated Program Cost Information, Please Visit the Office of International Programs Website
Country Liaison: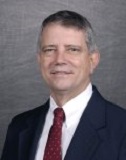 Dr. George Schell
Congdon School of Supply Chain, Business Analytics and Information Systems
Congdon Hall 2016
910.962.3675
Email