CSB News & Events
From the Classroom to a Successful Business - Landon Hill's Local Catch
June 2 2022: 
Landon Hill graduated from the UNCW Cameron School of Business with a bachelor's degree in Entrepreneurship and Business Development in Spring 2021. Always knowing he wanted a career centered around "something fishing-related,", Hill launched his entrepreneurial journey by becoming the owner, operator, and creator of 
Local Catch
 following his UNCW graduation
...more
---
Aswani K. Volety Named Chancellor-Elect of UNCW
May 26 2022: Dr. Aswani K. Volety, an experienced leader in higher education with deeply rooted connections to the University of North Carolina Wilmington, will return to the institution on July 1, 2022, as the seventh Chancellor. Chancellor-Elect Volety previously served as the Dean of UNCW's renowned College of Arts & Sciences and the Executive Director of the Center for Marine Science. He is currently Provost and Vice President for Academic Affairs at Elon University...more
---
Fortune's List of the Top 5 Fastest-Growing Online MBA Programs During the Pandemic
May 24 2022: 
The pandemic ushered in a 
surge of enrollment in online MBA programs in the U.S
. Even as COVID-19-related policies at universities have subsided, these programs remain popular for their flexibility, relative affordability, and ability to allow professionals to apply what they learn in class in real time. 
In 2019, the University of North Carolina-Wilmington's online MBA program enrolled 152 students. In 2022, enrollment had increased to 623 students. To keep up with the influx of students, UNC–Wilmington has hired more than a dozen new faculty members...more
---
Economics: The Inflation Surge
April 28 2022: 
According to public opinion polls, after a forty-year hiatus, inflation has returned as the top concern facing our nation.   The chart below shows the most widely known measure of inflation—the Consumer Price Index (CPI).  The blue line shows headline CPI inflation, and the red line shows headline inflation after removing volatile food and energy prices—so-called core inflation.  Headline inflation rose to 8.5 percent over the twelve months ending in March, the highest in forty years.  Not surprisingly, this increase was paced by energy prices, as you observed from filling up your car.  Even after removing food and energy prices, core prices rose 6.5 percent, also the highest in forty years.  It is noteworthy that forty years ago the country was enduring the worst recession of the postwar period (to that time)—which was the cost that had to be paid to bring inflation under control
...more
---
That's a Wrap on CSB Business Week 2022!
April 4 2022: 
What a fantastic event it was this year! After three years since our last in person Business week, the 40th Annual event was such a success. 
Thank you all for participating, networking, and showing what it means to be in the Cameron School of Business! See you all next year!
...more
---
CSB Business Week 2022 is Coming!
March 17 2022: 
We're happy to announce the 40th Annual Business Week event of 2022! From March 28th to March 30th, the days will be jam-packed with sessions and networking events that you have to be a part of! So make sure you register through the CSB portal before the start of the week to attend events!
...more
---
Hawk's Eye View: Tom Janicki
March 9 2022: 
Who says it's too late to change careers? At 44, Tom Janicki started the path to his doctorate and becoming a professor. 
With more than 20 years as an educator on UNCW's campus and the Cameron School of Business (CSB), Janicki has helped countless students secure networking opportunities, internships and jobs while contributing to Wilmington's thriving technology community. 
In this Hawk's Eye View, the professor recently shared his thoughts on UNCW, student success, studying abroad and more
...more
---
CCDE Announces AEN Partnership with USCYBERCOM
February 17 2022: 
UNCW is excited to announce their membership in the
United States Cyber Command (USCYBERCOM) Academic Engagement Network (AEN)
. The AEN includes 84 colleges and universities working with USCYBERCOM Headquarters, Joint Force HQ-DODIN, the Cyber National Mission Force, Air Force Cyber Command, Army Cyber Command, US Fleet Cyber Command, US Marine Corps Forces Cyberspace Command, and the US Coast Guard Cyber Command. The goals of this strategic partnership are to engage future workforce, increase cyber applied research and innovation, expand cyber-focused analytic partnerships, and enrich strategic dialogue
...more
---
Hire A CSB Seahawk As Your Next Intern
January 13 2021: 
It's clear that students gain a great deal from working as interns. The payoff for students is invaluable: real-world experience, evidence of their successes, and contacts in their field of interest.  The result is an increased demand among students for internship positions and 
a pool of high value, cost-effective talent for employers to recruit
...more
---
UNCW Scholarship Application is OPEN!
December 13 2021:
The Office of Scholarships and Financial Aid announces that the UNCW Scholarship Application is now open. The application will be available until March 1st.
Apply here!
---
Happy Holidays! From CSB
December 3 2021:
On behalf of the faculty and staff of the Cameron School of Business, Dean Burrus wishes everyone
Happy Holidays! Thank you for your dedication to the Cameron School of Business.
---
From Trask to Nuclear Energy
November 16 2021:
Darion Jeralds, who arrived on campus in the fall of 2006, is a two-time UNCW graduate and serves as General Manager of Sourcing & Chief Diversity Officer at GE Hitachi Nuclear Energy, a Wilmington-based provider of reactors, fuel and services. Basketball led the two-year starter at West Forsyth High School, near Winston-Salem, to Wilmington in the first place, but he departed campus with so much more than his 118 games played and 122 assists
...more
---
Is Humor In Your Leadership Toolbox?
November 8 2021: 
Try this line the next time you are appointing members to a team activity in your organization: 
Teamwork is important; you never have to take all the blame yourself
At the Cameron School of Business, we recently asked our MBA students to consider the role of humor in the workplace. I subscribe to the view that humor is a powerful asset for leaders when dealing with the complex challenges of the modern workplace. As a leader's career develops, problems become more complex and decisions increasingly consequential. As a result, many leaders seem to believe there is a law of leadership saying we need to become more serious. I am not sure who wrote that law, because it's a misconception that a leader's "serious" demeanor equates to professionalism and competence. In fact, evidence suggests that this approach can limit a leader's potential. Learning to balance humor and seriousness in the workplace is an important dichotomy of leadership that should be added to those already in existence
...more
---
Anxiety among Nurses
October 18 2021:
The nursing profession has long been recognized as a stressful occupation, with many nurses reporting high anxiety levels resulting from job-related stress. During their everyday work life, nurses are likely to struggle with excessive work constraints, work-family conflict, verbal abuse, negative teamwork experiences, inadequate support, and overtime. The stress from these regular experiences is associated with lower job satisfaction, increased turnover intentions, and actual turnover. Given that individuals have limited psychological, emotional, and physical resources with which to effectively deal with these challenges, it is important to gain an in-depth understanding of the nature of a nurse's work environment so solutions can be identified to ultimately reduce anxiety experienced by nurses
...more
---
COVID Dominates Overview Of Local, National Economy At Conference Talk
October 14 2021:
The effects of COVID-19 provided a consistent backdrop for keynote presentations at Thursday's WilmingtonBiz Conference and Expo. A capacity lunch crowd, wearing masks, celebrated the return to an in-person event. Two economists led the lunchtime presentation, titled "Economic Outlook: A Time for Agility."
...more
---
Two Economics Professors Share New Research
October 12 2021: 
Economics professors Drs. Pete Schuhmann and Allison Witman announce new research opportunities. Along with Professor Adriana Santos Martinez, Pete Schuhmann is co-supervising a PhD student named Julián Prato Valderrama. Julián and Adriana are based at the Universidad Nacional de Colombia, Sede Caribe (National University of Colombia, Caribbean Headquarters) in San Andrés Colombia. On Witman's newest piece, she worked alongside her colleagues Angelica Meinhofer, Jesse Hinde, and Kosali Simon to develop the research titled "Marijuana Liberalization Policies and Perinatal Health". This research is forthcoming in the Journal of Health Economics
...more
---
CALLING ALL Class of 2019 Students
October 7 2021: 
CALLING ALL Class of 2019 students - Check your email! As we continue to initiate new CSB programs and improve our offerings, gaining a full understanding of your undergraduate experience is critical to us. Your feedback will be anonymous and will help rank CSB among business schools. We're asking for 10 minutes or less of your time to give your CSB opinions and insights. To qualify for the rankings, we must reach a survey participation rate of 10% (around 50 alums)
...more
---
An International Residency Goes Virtual
October 6 2021: 
The Cameron School of Business hosted its first hybrid/virtual international residency in the Spring of 2021.  This event brought 24 EMBA/OMBA/PMBA students to campus who joined four students virtually, for a total of 28 graduate students. After five intense and highly productive days, the students delivered a 90-minute presentation to Czech client, Packeta Group, with recommendations for growth, logistics, corporate social responsibility, and marketing
...more
---
Annual Economic Outlook Conference Explores Agility During Pandemic
October 5 2021: 
The 2021 Economic Outlook Conference will focus on agility during a global pandemic, supply chain disruptions, protests and restrictions. Presenters will also discuss the path forward for the economy.
The annual conference will be held Oct. 7 from 11 a.m. until 1:30 p.m. at the Wilmington Convention Center located on 515 Nutt Street
...more
---
INB and IMBA Graduate Justin Parr Featured on StarNews' 40 Under 40 List
October 1 2021:
Justin Parr, 2x UNCW CSB Graduate featured on 
StarNews' 40 under 40 list
...more
---
Cameron School of Business Marketing Advisory Board to Host Kick-off Meeting
September 22 2021: 
UNCW's Cameron School of Business Marketing Advisory Board will convene for its first meeting of the 2021-22 school year on Thursday, Sept. 23. Comprised of 20 local business leaders from a wide array of professional backgrounds, the board will support students and faculty within the marketing department and the Center for Sales Excellence & Customer Delight
...more
---
Economist To Share Local Prognosis
September 20 2021: 
Adam Jones says perhaps his career in economics was preordained. 
"My parents think I was born to be an economist because I've been doing marginal benefit-marginal cost analyses forever," he said with a laugh. "When I was a kid, we'd all be standing around in the kitchen and I would be thinking, 'If I make this smart comment about my dad, I'm going to get smacked; is it worth it?' Yep, smack… worth it."
...more
---
Casting Call for Student Models
September 17 2021: 
CALLING ALL SEAHAWKS: The Office of University Relations is requesting students to model for UNCW! Complete the survey to sign-up
. UNCW's Office of University Relations (OUR) seeks students to share their UNCW journey and serve as models for marketing materials. Students accepted will be volunteers for marketing projects that can include multimedia, social media, promotional and print advertising campaigns. Those selected will participate in a video interview and photo session. Content from the interview will be considered for future promotional material...more
---
Moving Beyond "Likes": Social Media's Impact on Public Health Initiatives
September 16 2021: 
Over the last two years, the CDC has highlighted the impact of health disparities throughout the world. Minority groups often don't experience healthcare equity due to a variety of factors including access barriers and feelings of skepticism or distrust. These factors make such populations less likely to engage in preventive health measures (i.e. vaccinations, health screenings, annual PCP visits) and also often underrepresented in healthcare research studies
...more
---
Cybersecurity In Focus At UNCW
September 7 2021: 
As the digital revolution reaches middle age, spawning billions of networked digital devices moving vast amounts of information at higher speeds than even before, the need for good cybersecurity is coming strongly into focus.  No longer the province of specialists, cybersecurity is the concern of everyone that touches an electronic device.  With over 
460,000 cybersecurity job openings
in the U.S. (17,000+ in N.C.), the need to produce workforce-ready graduates is acute and UNCW is striving to do its part to meet this growing need
...more
---
Professor John Gironda featured in WalletHub's review of the American Express Credit Card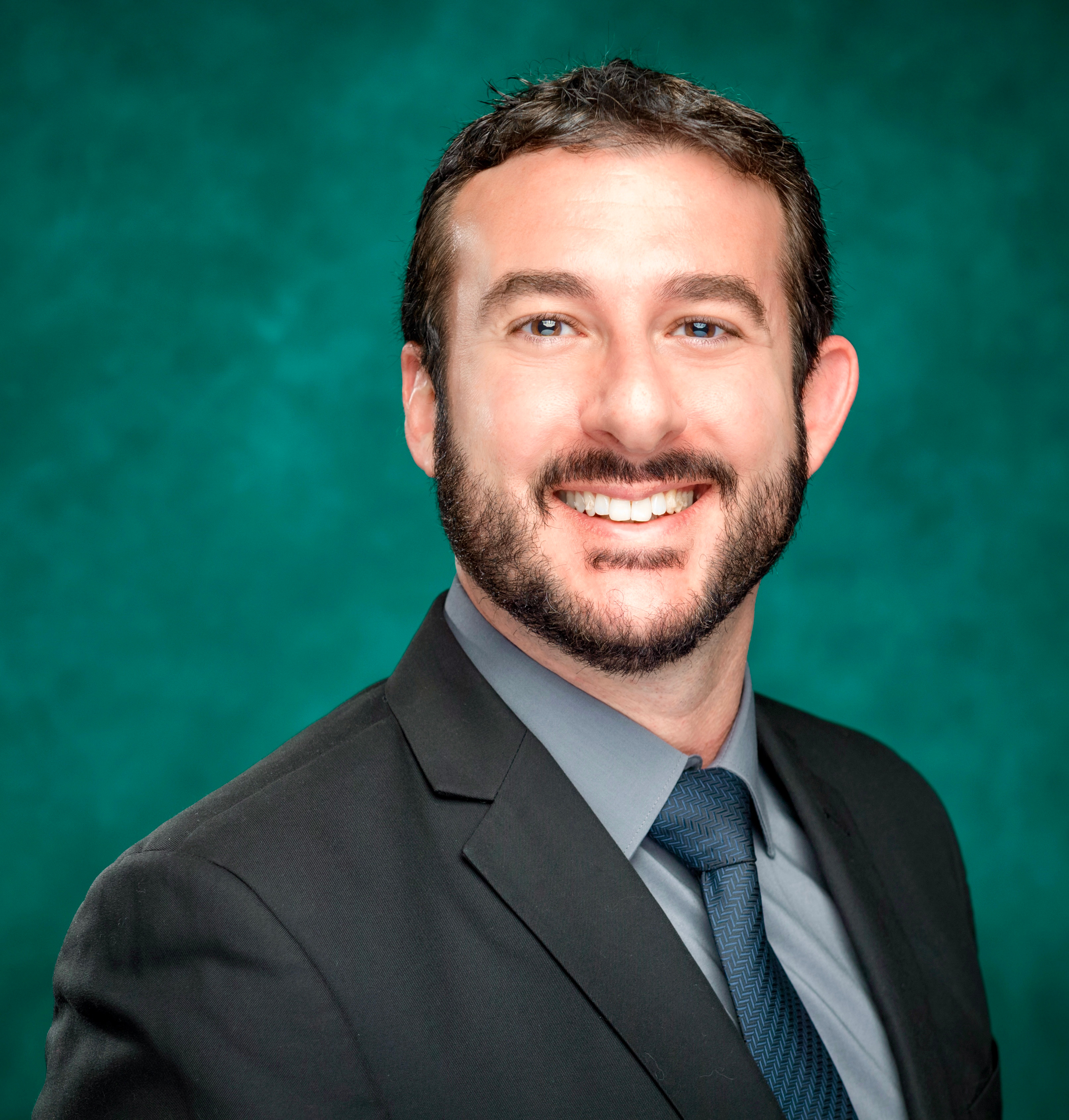 August 4 2021: 
John Gironda, Ph.D., Assistant Professor of Marketing, Cameron School of Business, University of North Carolina Wilmington provides feedback on credit card options
...more
---
Economic Recovery As COVID Wanes
July 12 2021: 
"What goes up, must come down," "For every action there is an equal and opposite reaction," choose your cliché, and you'll have an idea of where we are economically. The Covid pandemic's economic effects varied during the shutdown and are, consequently, varied during the recovery. For example, leisure and hospitality employment dropped by over 50% in the early stages of the pandemic and, consequently, approximately half the jobs created since the April 2020 bottom have been in leisure and hospitality. If you are sympathetic to the idea of "reversion to the mean" then Southeastern NC has a busy few months in front of us
...more
---
COVID And The Cape Fear Residential Real Estate Market
June 1 2021: 
About one year ago, remarks were shared by this author concerning the expected impacts on commercial real estate of the COVID "pandemic." Mass exits from such places as New York City and San Francisco were being observed, with some of the wealthier residents evacuating to Long Island and Westchester County outside New York, and across the nation for the digitally- and zoom-connected denizens of many cities. There was an expectation last year that commercial real estate occupancies would decline and values would be adversely impacted in such "vertically dense" communities as New York and Chicago. Commercial occupancies did decline in many of the larger and even mid-size cities, with subsequent drops in lease rates and property values, but the industrial and residential real estate markets have been, much as was expected in the first months of the pandemic in mid-2020, clear "winners." The size, depth and breadth of that "victory," especially in the residential markets, has been noteworthy
...more
---
Are Companies Really Learning From Failure?
May 14 2021: 
Dr. Alex Vestal, assistant professor of management at the Cameron School of Business at the University of North Carolina in Wilmington recently had research highlighted by the AACSB. Vestal and co-author Dr. Erwin Danneels, associate professor of management at the Muma College of Business at the University of South Florida, argued that while companies are moving to embrace failure for the sake of learning, this new workplace culture may not have the desired outcome if recovery discussions are not properly structured. "Even though tolerance for failure has been touted as beneficial for innovation by academics and journalists alike, surprisingly there has been no systematic empirical study to support this belief," Vestal and Danneels state
...more
---
Cameron School Of Business Hosted Business Week 2021 Online
May 6 2021: 
When the pandemic struck in March of 2020, Cameron School of Business faculty and UNCW pivoted quickly to on-line delivery of classes. Business Week, an event that links CSB alumni and our business community to current students, was unfortunately, canceled. This event welcomes hundreds of people to campus for three days of lectures, networking events, and presentations. Fast forward to 2021. As we all delt with the effects of the Pandemic, out of an abundance of caution for our students/faculty and the community at large, Business Week 2021 went totally virtual. In the 39-year history of the CSB premier event, this was the first time we strayed from tradition
...more
---
UNCW Small Business and Technology Development Center Awarded Grant to Aid Small Businesses, Entrepreneurs
May 5 2021: 
The UNCW Small Business and Technology Development Center has been awarded a $64,940 grant from the North Carolina Small Business and Technology Development Center to expand assistance to small businesses and entrepreneurs in response to COVID-19
...more
---
Notice: Message from Chancellor Sartarelli
April 20 2021: 
As we near the first official day of fall, we wanted to take a moment to thank you for adapting to the changes UNCW has made to address challenges caused by the pandemic. A lot has happened since classes began just over a month ago, and yet, here we are, still working together to offer the in-person learning and on-campus living experiences that are so important to many students and their families as well as many faculty and staff
...more
---
Message from the Chancellor: Statement of Support for Our Asian and Pacific Islander Communities
March 19 2021: 
We stand in unity with our Asian and Pacific Islander community to denounce recent violence and hate crimes that have occurred across the nation, and we extend our sympathy to the victims and their families. Acts of hatred, bigotry and racism are unacceptable, wherever they occur, and we must work to ensure that every member of our community has the support to live, work and learn without fear
...more
---
UNCW Announcement: Thursday, March 18, 2021 12:30 — Notice: UNCW Cancels Classes (including Online Classes), Events After 1 p.m. Today
March 15 2021: 
Given the potential for weather impacts after 4 p.m. today, the university is taking the actions below at this time. Students - Due to the severity of the predicted storms and the increased risk for tornadoes, UNCW plans to cancel all classes starting at 1 p.m., including online classes. Events and activities also are canceled after 1 p.m. Employees - Employees working remotely should continue to do so unless otherwise instructed by your supervisors. For those working on campus, Condition 1 of the Adverse Weather Policy will go in effect at 1 p.m. today through 8 a.m. Friday
...more
---
UNCW Professional MBA Learning Alliance Pivots For COVID-19
March 15 2021: 
In 2004, Cameron School of Business at the University of North Carolina Wilmington implemented the Learning Alliance (LA) Program in order to support MBA students in cross-functional decision making in a dynamic real-world environment. The program seeks to expose MBA Student Teams to the realities and complexities of business operations and to provide the Client Firm with MBA Team assistance in developing value-added analyses and decisions relevant to the firm's industry and business processes
...more
---
A Veteran Student Reflects On His Professional MBA Journey
March 1 2021: 
20 years ago, I wouldn't have guessed I'd be where I'm at today. Representing UNCW's Swain Center for Executive Education in our regional marketplace hardly aligns with the bulk of my professional experience. Had you asked me then, I would've guessed I'd still be in the Marine Corps in 2020. But life happens, and in 2008 I permanently separated from the Corps. Over the subsequent 8 years, I worked as a Sheriff's Deputy and spent several years in healthcare sales. Having siblings with master's degrees and quite successful careers, I had an ever-present interest in pursuing a graduate degree that would equip and position me as a more desirable workforce candidate
...more
---
Developing Global Competencies For Today's Business Students
February 15 2021: 
The COVID-19 pandemic has had widespread implications for all aspects of business world-wide, from bottlenecks in the global supply chain to the necessity of revising business strategies in order to stay afloat, and from marketing efforts around new product and service modalities to struggles with financial and human capital management. The breadth of the pandemic has underscored how intertwined communities and their businesses are around the world. More than ever before, today's business students must be prepared to interface with customers and competitors not only domestically, but on a global scale. The best preparation for success in a global workplace is to experience the world firsthand
...more
---
UNCW Free Tax Assistance
February 2 2020: 
Need help filing your taxes? Do you want to file for free? Take advantage of the Accountancy and Business Law's Volunteer Income Tax Assistance site. Qualified taxpayers can prepare their federal and state income tax returns for FREE. Volunteers trained and tested in current tax law will assist you
...more
---
Why Now Is The Best Time To Start A Business
February 2 2021: 
2020 has been a year full of unexpected events and has made many of us step back and look at life a little differently. While those of us who are on the frontline of helping businesses are witnessing business closures at alarming rates, we are also seeing something else: a surge in new business creation. This surge is giving us hope for an even stronger economy and region in the future
...more
---
UNCW Ranked in Top 20 Nationally Among Best Online Bachelor's Programs by U.S. News & World Report
January 26 2020: 
The University of North Carolina Wilmington is ranked 
19th nationally on 
U.S. News & World Report
's list of "2021 Best Online Bachelor's Programs," and several graduate programs were also recognized among top online programs
...more
---
Masters Of Science In Finance 4+1 Program At The Cameron School Of Business
January 15 2021: 
Starting in the spring of 2020, the Cameron School of Business expanded its graduate program listings to include 4+1 programs in economics, finance and business analytics. The benefit of these programs is that they allow students to begin their master's degrees while simultaneously completing their bachelor's degrees. This enables students to save time and enter the workforce with two degrees more quickly than if they complete the two degrees separately. Following this accelerated educational path raises the skill level so graduates can succeed in postgraduate positions
...more
---
UNCW Statement on Capitol Attack
January 7 2020: 
We, the leadership team of the University of North Carolina Wilmington, stand together to condemn the violence at the Capitol on January 6, 2021, and to express our deep commitment to the democratic principles defining our nation. The peaceful transfer of government; the right to freedom of speech,​ of the press, religion and assembly; protection from mob rule; and the many other democratic ideals outlined in the U.S. Constitution and the Bill of Rights inspire our academic institution's mission, vision and values. As a campus community, we embrace our 
Seahawk Respect Compact
,
which "promote(s) the right of every person to participate in the free exchange of thoughts and opinions within a climate of civility and mutual respect."
...more
---
2021, The Year Of Possibilities
January 1 2021: 
It's here! It is finally here. Welcome to 2021- yes, the beacon of hope we all desperately kept our eye on as we trudged through the murky and unpredictable waters of the year, 2020. As we gear up for what we hope is a year of possibilities, I encourage you to reflect on the shadows that remain with us from our perseverance through one of the most historic times in our lives. If you're a believer in silver linings, then perhaps you can recognize the strengths, dreams and aspirations ignited by the frustrations of a year that has tried to take so much
...more
---
How Has The Pandemic Impacted Supply Chains And Our Every Day Lives?
December 15 2020: 
The COVID-19 pandemic has introduced unexpected stresses on many systems, creating immediate challenges, and specially having a major impact on the exchange of goods throughout the world. It is a common practice for people to either visit their local stores or to order products online every day, but most don't think about what happens behind the scenes to get that product ordered, manufactured, and delivered right to your local store or to your doorstep. The explanation behind this "magic", that allows consumers to be able to get what we want and when we want it, is a very efficient supply chain
...more
---
The ROI In Your Own Backyard
December 1 2020: 
Wilmington is one of the fortunate cities to be home to several post-secondary educational institutions made up of young professionals seeking knowledge and experience. 
The experience comes in the form of an internship that can be in-person, virtual, or a combination of both. Each year we meet with hundreds of students interested in part-time internship experiences while attending school. How can we meet this demand? With help from local employers! 
...more
---
UNCW Cameron School Of Business MBA Students Work In The Healthcare Industry Through COVID
October 15 2020: 
With the United States nearing 3.5 million cases of confirmed COVID-19 as of mid-July, this pandemic has impacted Seahawks near and far, particularly those working in the healthcare industry. CSB graduate students in the medical profession are at the front line in this fight against COVID-19, and their story is one of sacrifice and hard work as they have adapted to new regulations, new risks, and even new attire. As they juggle graduate courses in our MBA program, grueling work requirements, and family responsibilities, we are grateful for their dedication
...more
---
Professor John Gironda featured in WalletHub's review of the Capital One® Savor® Cash Rewards Credit Card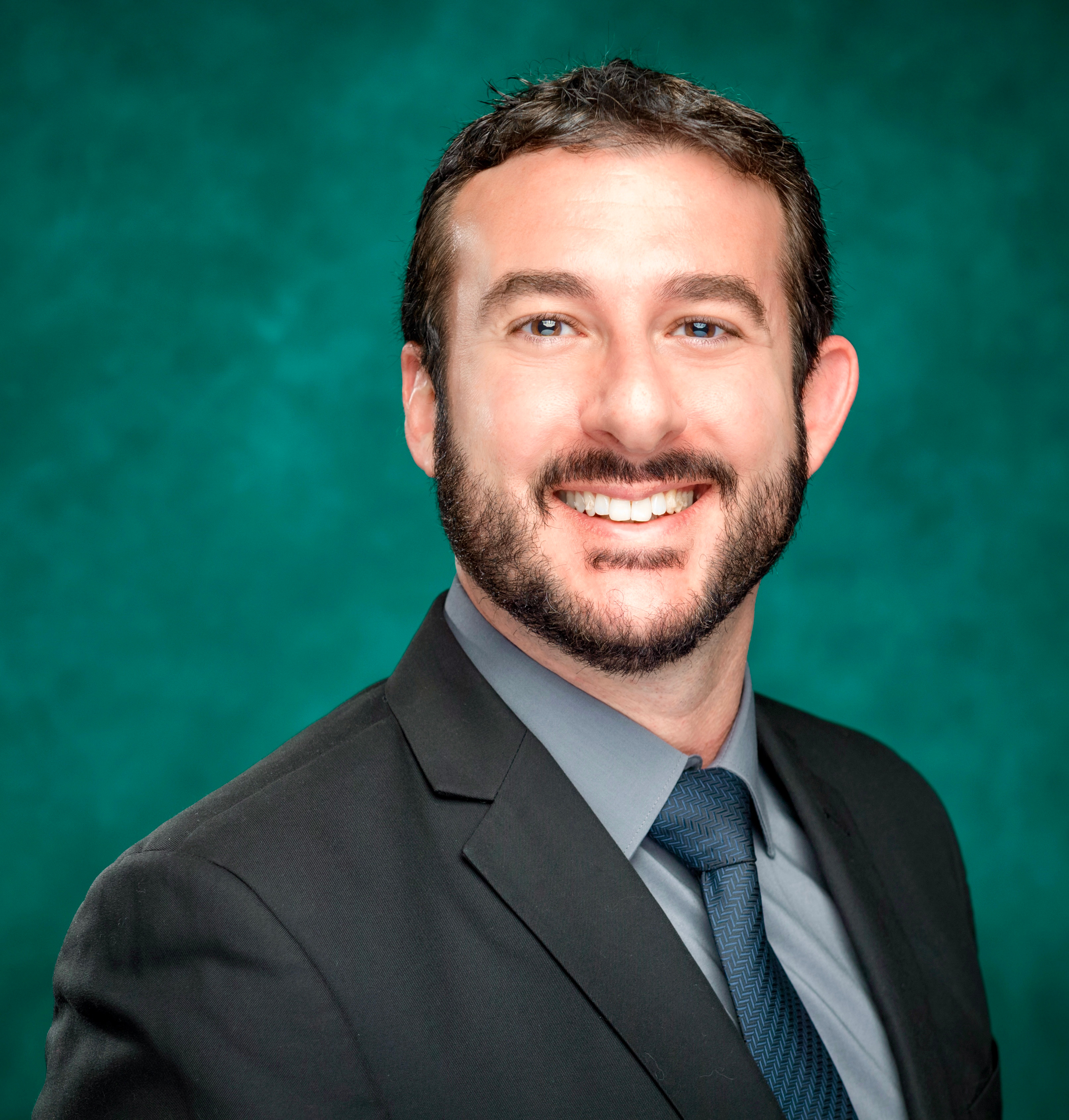 October 8 2020: 
John Gironda, Ph.D., Assistant Professor of Marketing, Cameron School of Business, University of North Carolina Wilmington provides feedback on credit card rewards
...more
---
Skills Desired In The Information Technology Field Continue To Evolve
October 8 2020: 
A recent survey of information technology (IT) professionals indicates the field continues to evolve as organizations leverage analytics, target customers via apps and focus on the importance of security. The survey, conducted this past spring/summer, consisted of over 500 IT professionals from across the country. The survey asked respondents to answer questions concerning their specific field as well as overall skills every IT professional must possess
...more
---
UNCW hosts 2nd Annual Cybersecurity Awareness Conference - WECT
October 1 2020: 
UNCW is hosting their 2nd Annual Annual Cybersecurity Awareness Colloquia Friday and Saturday. The one-day event is on Saturday, Oct. 3, but this year, there are workshops taking place the day before
...more
---
UNCW and CFCC Receive $196,782 Department of Defense Cyber Scholarship Program Grant
September 22 2020: 
UNCW and Cape Fear Community College have been awarded a $196,782 grant from the Department of Defense Cyber Scholarship Program to develop the UNCW–CFCC Collaborative Cybersecurity Apprenticeship Program
...more
---
Notice: UNCW Announces 'Mask Spotter Monday' and 'Teal Mask Tuesday' Effort; Campus Updates; NCDHHS to Launch SlowCOVIDNC App
September 22 2020: 
As we near the first official day of fall, we wanted to take a moment to thank you for adapting to the changes UNCW has made to address challenges caused by the pandemic. A lot has happened since classes began just over a month ago, and yet, here we are, still working together to offer the in-person learning and on-campus living experiences that are so important to many students and their families as well as many faculty and staff
...more
---
Faculty in the Cameron School of Business Published Timely COVID-19-Related Paper
September 21 2020: 
Faculty in the Cameron School of Business have recently published a timely COVID-19-related paper in the 
Journal of Service Management
, which is an A journal according the ABDC journal list. Dr. Donald Barnes (marketing), Dr. Jessica Mesmer-Magnus (management), Dr. Lisa Scribner (marketing), Dr. Alexandra Krallman (marketing), and Dr. Rebecca Guidice (management) studied "Customer delight during a crisis: Understanding delight through the lens of transformative service research."
...more
---
Internal Auditors Can Serve A Key Role In Tough Times
August 31 2020: 
During a global pandemic, many companies are trying to cut costs to help mitigate losses in a down economy. While the global pandemic has resulted in some "winners" like Walmart and Home Depot, many companies are struggling. Bankruptcies are on the rise, small businesses are increasingly closing shop, and many companies, such as hotels, restaurants, and airlines, are facing tremendous losses
...more
---
Cybersecurity In A COVID-19 World
August 26 2020: 
Before the SARS-CoV-2 virus, which causes the COVID-19 disease, arrived in the US, polls indicated that about 4% of US workers worked from home half-time or more. That number appears to have jumped to over 60% recently with 82% of US office workers saying they want to continue regular remote working post pandemic
...more
---
AVC Wilhelm and Cameron Faculty Member Hill to Lead Virtual International Student Advising Session
 August 24 2020: 
Following a joint presentation to academic advisors and administrators at the Eurasia Higher Education Summit in Istanbul, Turkey, earlier this year, Associate Vice Chancellor of International Programs Michael Wilhelm and Stephen Hill, director of the MS Business Analytics Program in the Congdon School of Supply Chain, Business Analytics, and Information Systems, have been selected to lead a virtual student advising session for Education USA in the Middle East and North Africa region
...more
---
WEATHER ALERT: UNCW Adjusts Students' Drop-Off Schedule and Employees' Return-to-Work Date Due to Hurricane Isaias
 July 31 2020: 
Dear Campus Community: Based on 
National Weather Service
 forecasts, Hurricane Isaias has the potential to impact southeastern North Carolina Sunday, Aug. 2 through Tuesday, Aug. 4. It is too soon to determine the extent of those impacts, but tropical storm force winds, heavy rain and rip currents are expected. Given the potential for weather impacts Aug. 2-4, the university is taking the actions below at this time. Note: The storm is not expected to affect the university's academic programs. Classes are not in session now; they begin on Aug. 19 for the fall semester
...more
---
Chancellor Sartarelli Creates Renewal and Change Accountability Committee to Advance Diversity and Inclusion
 July 31 2020: 
UNCW Chancellor Jose V. Sartarelli has created an accountability committee to advance efforts to create a more diverse and inclusive campus. The Chancellor's Renewal and Change Accountability Committee will work with the university's administration to develop strategies and propose solutions to address issues of diversity, equity, equality and inclusion. The committee held its first meeting on July 28
...more
---
Entrepreneurship In A Pandemic: From CSB To Business Partners
 July 31 2020: 
In January 2020 Cameron Executive Network mentor and Cameron School of Business alumna '07, Liz Roesel, and CSB alumna '17, Arianne Branch, launched a new business, just weeks before the COVID-19 Coronavirus pandemic rocked the United States. Headquartered in Wilmington, North Carolina,  SEA Level Social offers marketing services for school district nutrition departments. The SEA in SEA Level Social stands for Serve, Engage, Attract. "While this industry may be stereotyped as 'lunch ladies serving mystery meat,' that could not be further from the truth," says owner, Roesel, "We help school nutrition programs educate their communities on what they bring to their district and in turn, feed more students and fuel them for academic success."
...more
---
NCDIT Broadband Internet Survey Request
 July 28 2020: 
The State of North Carolina, in cooperation with UNCW is requesting information about student and staff home internet access. The information gathered through the survey will inform policy recommendations, and support strategic targeting of additional investment in broadband infrastructure.
For those with home internet access, an online survey that takes about five minutes and includes a connection performance analysis. It can be taken HERE. This link is specifically for UNCW, so please do not share this link outside of our community. For those without home internet access, a two-minute phone survey can be taken by texting uncw to 919-750-0553. The user will be guided by a chatbot to answer three questions and provide their street address. Standard text rates apply.
Please only text the phone number if you do not have any internet access at your home. This number is specifically for UNCW staff and students with no home internet capability. This survey has the potential to make a big impact, so please participate. No matter which method you use, you will be asked for your address, which will help us identify areas that need improved internet access. Your general location may be mapped to identify lack of internet access, but your exact address will not be displayed on publicly available maps.
The survey is a collaboration between the North Carolina Department of Information Technology's Broadband Infrastructure Office and the Friday Institute at NC State University. For more information about the State's efforts to improve connectivity, visit https://NCbroadband.gov.
---
Market Manna Now, Market Mania Later?
 July 15 2020: 
The stock market, as gauged by the S&P 500 index, just completed its strongest calendar quarter of appreciation during the 21st century, albeit following a dismal first quarter. At this writing, the index is down just over 4% year-to-date, or just over 8% from its February high. That is fairly amazing in the presence of a global pandemic that appears to be escalating rather than abating in the U.S., and which has resulted in a larger disruption of economic activity than during any downturn subsequent to the Great Depression. Should investors be complacent about their equity exposure at this point, or "heading for the exits?"
...more
---
UNCW Guide for Returning to Campus
 July 2 2020:
Dear Seahawks: I strongly encourage you to fully explore our university's Return-to-Campus guidelines. These protocols outline the steps employees and students must follow to protect and preserve our campus community during the public health crisis caused by the coronavirus. Please do what is "Best for the Nest" by complying with these requirements until further notice. As conditions evolve, new information will be shared with employees, students and the community via the university's communication resources, including campus inboxes, website announcements and social media items
...more
---
Commencement Update: Class of 2020 Ceremonies Rescheduled for December
 July 1 2020: 
The extension of North Carolina's "
Safer at Home Phase 2
" through July 17 means we will not have enough time to coordinate our spring Class of 2020 commencement ceremonies that had been rescheduled for August 7 and 8. In addition, we cannot be sure that Phase 3 will allow large events for the number of people we'd anticipate attending our ceremonies, even though they were to take place outdoors
...more
---
Covid-19 Pandemic: Implications For Managers And Human Resources
 July 1 2020: 
The Covid-19 pandemic has dramatically affected workplaces worldwide. Not only are businesses trying to serve their customers and clients, but they are adapting "on-the-fly" to make payroll and to support employees who are working from home. Many employees do not have the experience or the tools needed to work virtually, and are often navigating this new work-norm while simultaneously being thrust into a world of homeschooling and dependent care
...more
---
UNCW Update: Cameron School of Business stresses quality, adapts to change
 June 21 2020: 
The Cameron School of Business prepares students for knowledge-based decisions, career progression, and business leadership in a global environment. Robert Burrus has deep roots in eastern North Carolina and at the University of North Carolina Wilmington. Burrus was born in Kinston and has been a professor at UNCW since 1998, becoming Dean of the Cameron School of Business in 2015
...more
---
Commercial Real Estate And The Novel Coronavirus
 June 17 2020: 
Economic or financial risk is generally of two types: systematic and non-systematic. Non-systematic risk is risk that impacts a specific asset or group of assets – like a UAW strike impacting Ford and GM, or Mad Cow Disease impacting Wendy's or McDonalds. Systematic risk concerns itself with factors that impact the entire economy, like the housing and financial crisis of eleven or twelve years ago motivating the Great Recession. The Covid "pandemic," in turn, now manifests itself as a clear example of systematic risk, impacting the whole economy. But the pandemic has impacted some sectors of the economy far more than others
...more
---
Cameron School of Business Statement: June 12, 2020
 June 12 2020: 
The CSB denounces the violence committed against George Floyd and far too many other persons of color whose basic rights have been tragically abused.  During this time when we are distanced by a global pandemic, we are still linked in our desire for everyone to be treated with dignity and respect, for the eradication of all forms of racism and injustice, and for people to live together in unity.  The CSB remains committed to preparing our students for the world of business by providing an excellent, student-centered educational experience where all persons are valued equally
...more
---
UNCW Mourns the Passing of Vice Chancellor Patricia Leonard
 June 4 2020: 
Dear Campus Community: I am writing to you today to share some very sad news. Our beloved Vice Chancellor for Student Affairs, Pat Leonard, passed away peacefully in her Carolina Beach home yesterday (June 2, 2020). I know this comes as a heartbreaking shock to many who knew, admired and loved "VCPL," as she was known by many generations of students. I join you in your sense of loss, and in offering our sympathy to Pat's wife and partner, Susan, and her family ...more
---
Message from Chancellor Sartarelli: Planning Update
 June 2 2020: 
Dear Campus Community: As you know, over the past several weeks, a planning team led by Dean Charlie Hardy and comprising smaller, topic-focused teams has been preparing a set of operational recommendations for my consideration, as we look toward the coming weeks and months ...more
---
UNCW Swain Center Launches Online Programs, Resources to Help Business Leaders, Alumni
 May 18 2020: 
The UNCW Swain Center for Executive Education and Economic Development is offering valuable new resources to help business leaders and alumni lead in today's volatile market. The center has launched several enhanced resources and services, from online leadership videos to executive coaching. These services are offered in response to feedback the Swain Center staff received from hundreds of business leaders to determine how best to prepare leaders, teams and organizations for the challenges ahead ...more
---
Take a Look at UNCW's Mosaic of Spring Graduates!
 May 15 2020: 
We spy, with our Hawk Eyes, a special photo mosaic honoring the UNCW Class of 2020. Hundreds of graduates submitted pictures that represent what it means to them to be Seahawk​s who are about to take on the world. We encouraged the Class of 2020 to have some fun with this, and they delivered with a flock of great images. Enjoy examining the mosaic to find familiar faces!
...more
---
UNCW Invites Community, Families, & Alumni to Participate in a Special "Seahawk Salute"
 May 6 2020: 
In light of the postponement of May commencement ceremonies, UNCW is inviting supporters to celebrate spring graduates by participating in a "Seahawk Salute" at 12 p.m. on Saturday, May 9 (what would have been day two of commencement ceremonies). We want to hear your hoots and your hollers, your applause and your cheers, and your all-around excitement for our spring grads (and for the UNCW faculty and staff who helped get them over the finish line!).
...more
---
Provost Sheerer: Looking Back & Looking Forward
 April 24 2020: As Provost Sheerer steps down from her administrative duties and moves to teaching in the doctoral program for educational leadership in the Watson College of Education, she shares her love for teaching, what about the transition makes her nervous, and her appreciation for being able to contribute to the university in her own unique way ...more
---
Updates on Novel Coronavirus (2019-nCOV)
 March 13 2020: UNCW is closely monitoring the Novel Coronavirus based on the latest information available from national and international authorities. As public awareness of the coronavirus increases, we want to be sure you have an accurate understanding of the facts to help protect yourself and others against this health threat. Please carefully review information available on this site if you are considering international travel. If you have questions about upcoming international travel, please email spring-travel@uncw.edu.
---
CSB Makes Poets & Quants' 2020 Best Undergraduate Business Schools List
 February 17 2020: CSB Makes Poets & Quants' 2020 Best Undergraduate Business Schools List Poets & Quants has again included the UNCW Cameron School of Business on their list of the top 97 undergraduate business schools in the nation for 2020. Factors reviewed for this ranking included admissions, academic experience, number of internships and salary after graduation For more information on the ranking, visit Poets & Quants. Learn more about CSB's undergraduate degrees here ...more
---
AACSB Accreditation Visit to Campus
 February 16-18 2020: The AACSB Continuous Review Team visited Cameron from February 16-18. Our staff and faculty members met with them to discuss the current status of Cameron Business school, and the areas for growth potential. The AACSB accreditation is a very prestegious honor for a business school to have. This global recognition creates a community of top tier business schools that uphold to the standards required by the board. Cameron is thrilled to have this fantastic opportunity to speak with the board and to continue to be grouped amongst the best business schools in the world.
---