CSB News & Events
UNCW Students Present at Dallas Federal Reserve Bank
April 19: On March 31, 2017 seven UNCW students traveled to Dallas, TX to present their Honor's research projects at the Economic Scholars Program at the Dallas Federal Reserve Bank. The conference is a nationally competitive conference focused on undergraduate research. UNCW is honored to have so many student papers accepted to the conference given that approximately half of the papers submitted are accepted.
For the students, presenting their research at the Dallas Fed was the culmination of hard work over the course of the year. The students met every Friday morning at 8:00 AM in an Honor's research group to learn how to conduct a research study and discuss their progress with Dr. Jones, Dr. Soques, and Dr. Watson. Congratulations to Maria Begue, Nicholas Buldoc, Tabitha Knott, McKenzie Leflore, Jason Miller, Laton Russell, and Trey Tillotson!
Business Week 2017
March 28: Today marks the first day of the 35th annual Business Week at Cameron School of Business. Today's plenary session features Judy Girard, former president of HGTV & Food Network, followed by Doug Lebda, Chairman and CEO of Life Strategies Network tomorrow. For the full schedule of presenters and events, visit the Business Week website. Also check out the new We Are UNCW feature on Dr. Drew Rosen, Chair of Business Week.
ISOM Faculty Research Featured in APICS Magazine
March 20: APICS, the premier professional association for supply chain management, and UNCW's Cameron School of Business interviewed a random sample of 30,000 industry professionals around the globe to create a joint report providing year-to-year comparisons; trend analysis; and a 12-month outlook on hiring, layoffs, job function, job title, and salary compensation for the Operations Management profession.
ISOM Faculty Dr. Drew Rosen, Dr. Judith Gebauer and Dr. Tom Janicki all contributed to the report, which found the job market for operations management professionals has been steadily improving since the first salary and employment report was released in 2009. Forty-one percent of survey respondents anticipate hiring within the next 12 months, up from 38 percent of survey respondents in the 2014 project. This growth in anticipated hiring pairs with a 3 percent decline in anticipated layoffs, resulting in a significant 31 percent projected net gain for operations management industry employment in 2017.
14th Annual WITX Returns to UNCW
March 16: In its fourteenth year, WITX (Wilmington Information Technology eXchange) showcases the outstanding information technology community in the local area. Bringing together students, faculty, staff, and IT professionals, WITX will showcase the latest in technology undertakings as experts share their experience, ideas, and involvement. We feature these trends through keynotes, Learning eXchanges, Ignite! presentations, and open networking time for all participants.
This year's exchange includes the keynote on Identity Protection and Privacy, topics such as the Internet of Things (IoT), and exhibits from community members like UNCW's Center for Innovation and Entrepreneurship and TekMountain. There will be tours of the FaceAging Lab and Digital Arts Lab, as well as presentations from faculty and students on current research topics within various tech fields.
WITX is made possible by the UNCW Cameron School of Business, Information Systems and Operations Management Department and the Computer Science Department as well as by generous support from Castle Branch/TekMountain.
Cyber Defense Club Competes in Regional Qualifiers

March 1: UNCW's Cyber Defense Team recently competed in the regional qualifiers for the Southeast Collegiate Cyber Defense Competition (SECCDC). This competition places college teams in a scenario where they must maintain an organizational network while implementing security and defending against attacks. The virtual qualifier consisted of over 30 university and college teams competing for 8 regional spots. UNCW placed in the top 8 and will be moving on to the regional qualifier at Kennesaw State University April 5-6. The winner of the regional qualifier will compete in the national competition in San Antonio.
CSB Alumna Jenni Pleasant Inducted Into Triad Business Journal's '40 Leaders Under Forty.'
February 20: After an award-winning career in marketing with ISP Sports (now IMG) and Allegacy Federal Credit Union, Jenni Pleasant is developing membership initiatives at Forsyth Country Club as well as boosting its philanthropic efforts. Her work in the community has ranged from youth sports coach to working with nonprofits, including HOPE of W-S.
"I'm a 2000 grad of the Cameron School of Business and I was both humbled and honored as an inductee into the Class of 2017 Triad Business Journal's 40 Leaders Under Forty for Winston-Salem, High Point and Greensboro. The ceremony was held at UNCG and so many of the honorees were UNCG grads. I was SO proud to represent the Dubs!" Congratulations, Jenni!
Darion Jeralds, MBA '14, named UNCW Distinguished Young Alumnus of the Year
February 7: For Darion Jeralds, the senior sourcing manager for Global Nuclear Fuel, his UNCW experience prepared him for a smooth transition into the corporate world. His career path started with a class in business operations. After the final project, his professor invited Jeralds to interview for an internship with GE. The internship led to an entry-level opportunity. Jerald's time on the men's basketball team helped him develop the character, work ethic and determination to thrive during early career roles, he said.
"I enjoyed my time at UNCW so much that I decided to go back!" Jeralds added. "The M.B.A. program was an opportunity for me to explore business concepts from a higher level. The challenging projects in the M.B.A. program helped me to stretch and grow into a leader in my business. Now I enjoy returning to campus annually to share ideas with students during Business Week." [Keep Reading]
CSB Welcomes International MBA Students from 13 Nations
February 6: The incoming International MBA cohort enjoyed their UNCW orientation over February 1-3, 2017. The class consists of students from 13 different nations: US, UK, Nigeria, Morocco, Germany, Bangladesh, Portugal, Ivory Coast, Russia, Pakistan, China, Jamaica and Palestine. Welcome to campus! [See the Photo Album]
MKT Fraternity PSE Helps Organize Successful "DubThon" Fundraiser
February 6: On January 28th, PSE and the Gamma Kappa Chapter of Phi Mu (a fraternity) teamed up to host a UNCW Dance Marathon that they affectionately called DubThon in Hanover Hall. The event raised $32,919.21 for the Children's Miracle Network at Duke Medical Center, well over their initial goal of $15,000.
The event included performances by The High Seas, The SeaBelles, Physical Graffiti, Hoop Troop, Zumba, The UNCW Cheerleaders, and the UNCW Dance Team. A DJ played music during entertainment breaks, and two enthusiastic students served as event hosts.
Students played Sharks and Minnows, competed in a limbo contest, had a relay race, and a participated in a Dance Battle. Besides the fee paid by students to attend the event, PSE and Phi Mu raised money from company sponsorships, a jail that ran through the entire day, the sale of raffle tickets for prizes, and the sale of event t-shirts. Local restaurants including Might as Well, Dominoes, Chipotle, and Olive Garden donated food for event participants.
Wesley Bonnin and Taylor Pfyffer took the lead for the event for PSE. Brianna Belicic and Cole Eddings led things for Phi Mu. Wesley, Taylor, Brianna, Cole and many other PSE and Phi Mu students put in countless hours to make DubThon a huge success.
MBA Alumna Leeanne Grunke '08 Nominated for Military Spouse of the Year
"I'm grateful that my UNCW MBA degree supported me in securing a rewarding, flexible position as Director of Business Development for Purple Communications Inc. that allows me to advance my career while supporting my husband who serves as a U.S. Marine Officer." [Read more about Leeanne's nomination]
Recipients of the 2016-17 CFA Scholarship Chosen
As a CFA Institute Recognized University, the UNCW Cameron School of Business, Department of Economics & Finance is pleased to offer five reduced-fee scholarships for students in their last year of undergraduate study who wish to register for the June 2017 Level I Chartered Financial Analyst (CFA) exam.

This year's scholarship recipients are:
Erich Carsten
Joshua Foster
Corbin Penland
Fahad Rayyan
Bryce Webber
Beta Gamma Sigma - The Best In Business
Blog Post - 1.13.17: How would you feel if you were given the opportunity to be in room full of people known as "the best in business"? I can tell you that it feels phenomenal. Beta Gamma Sigma (BGS) members are known around the world as "the best in business." As soon as I was invited to join this prestigious group of people, I jumped at the opportunity.
The Cameron School of Business has many resources available to aid students in their career pursuits. This includes organizations such as the Cameron Executive Network, bi-annual career fair events, and above all, dedicated personnel that have a passion for student success. Cameron professors and staff care about their students, and they want to see them to succeed in work and life. Personally, this is why I chose the Cameron School of Business. No matter how big your dreams are, Cameron will help pave the way to greatness. With the help of such dedicated personnel, I was able to achieve the academic success that led to my invitation into Beta Gamma Sigma, and ultimately, to the BGS conference I was able to attend. [Keep Reading]
Dr. Cetin Ciner Recognized for Highly Cited Research Paper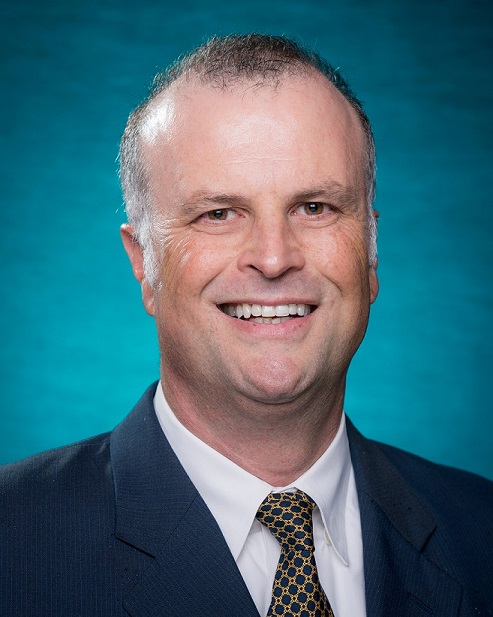 January 4: The editors of International Review of Financial Analysis recently acknowledged Dr. Cetin Ciner, Professor of Finance, for his paper, Hedges and safe havens: An examination of stocks, bonds, gold, oil and exchange rates, published in 2013. Dr. Ciner's paper was one of the 5 most highly cited papers during 2014, 2015 and up until June 2016. Congratulations!
Fall 2016 CSB Outstanding Graduates
November 28: Congratulations to Outstanding Graduates for the Fall 2016 Semester. As well as being the Outstanding Graduate in Economics, Matthew Murphy was awarded the E.M. West Award for Academic Achievement. The E. M. West award is named after Dr. E. M. "Mac" West and is awarded at each commencement ceremony to the Cameron student with the highest academic achievement, while also taking into consideration their participation in Cameron and UNCW activities. The students awarded for the Fall 2016 semester were:
Outstanding Graduate in Accountancy & Business Law - Sara "Jordan" Cline
Outstanding Graduate in Economics - Matthew Murphy
Outstanding Graduate in Finance - Connor Mensing
Outstanding Graduate in International Business - Joel Mauldin
Outstanding Graduate in Information Systems - Taylor Benson
Outstanding Graduate in Information Technology - Greg Moore
Outstanding Graduate in Operations Management - Nicholas Congema
Outstanding Graduate in Marketing - Matthew Font
Outstanding Graduate in Professional Selling - Kellie Dale
Outstanding Graduate in Marketing Strategy - Shayna Van Epern
Congratulations! [See the Photo Album]
Understanding U.S. Incentives for Keeping Foreign Earnings Abroad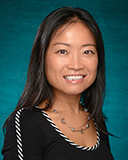 Blog Post - 11.23.16: In August, the European Competition Commission determined that Ireland had given Apple's Irish subsidiaries illegal tax benefits, and it calculated that these subsidiaries owe Ireland nearly $14.5 billion in back taxes.

The size of this ruling has reignited the debate in here in the United States about tax policies that permit U.S.-based multinational corporations (MNCs) to accumulate their foreign earnings overseas without paying U.S. taxes.

Apple is not alone. [Keep Reading]
CSB Named in Princeton Review's Best 294 Business Schools, 2017 Edition
October 17: The Cameron School of Business continues to be an outstanding business school, according to The Princeton Review. The education services company profiles the school in the new 2017 edition of its annual book, "The Best 294 Business Schools" and on its site.

"It's very meaningful to receive this type of recognition. It's really a testament to the hard work of our faculty and staff, currently and in years past," said Dean Robert Burrus.

The Princeton Review's survey asked students at the 294 business schools about their school's academics, student body and campus life as well as about themselves and their career plans. The student surveys that were used for this edition were completed online at http://survey.review.com and conducted in the 2015-16, 2014-15 and 2013-14 academic years.